Written by Virginia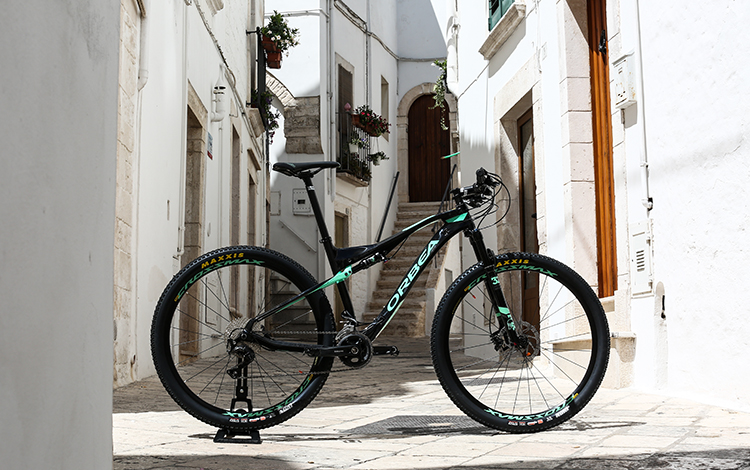 Hi readers, We have recently been in Puglia.
We were able to discover the territory in collaboration with Gigabike( www.gigabike.it ) who loaned us an Orbea OIZ.
Our tour started with the discovery of Locorotondo (BA), one of the most beautiful villages in Italy built on the top of a hill and still protected by the natural a natural boundary.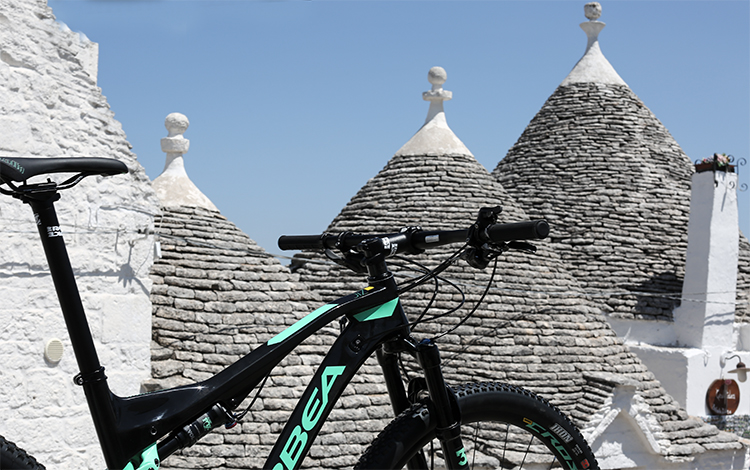 The characteristic circular form and the small houses " Cummerse" in the center of the village helped us quickly fall in love with the area.
The houses, built with mortar and pieces of clear stone, make you feel as if you are in a spellbound place. We imagined a downhill race through the narrow streets of the historical center!
The second stop in Alberobello (BA), the "capitale dei trulli" (Unesco Heritage Site) was our absolute favorite.
Alberobello is the only city in Puglia where a whole district of Trulli still exists. There are two necessary stops: Aia Piccola and Rione Monti.
Aia Piccola has plenty of shops, and in Rione Monti the Sant'Antonio church stands. We suggest that you try a typical dish in one of the Trulli transformed restaurants.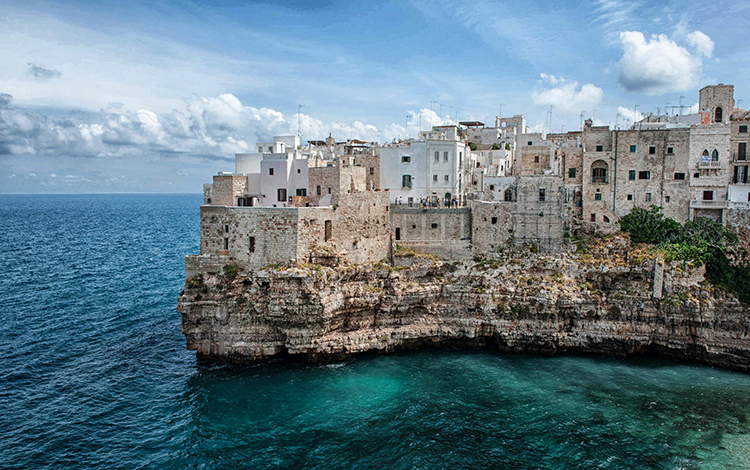 Our third stop: Polignano a Mare (BA), also known by athletes for Redbull Cliff Diving – a spectacular diving competition. We found ourselves lost in the crystalline sea and the white houses built at the edge of the cliff. It was very exciting to look down the platform and imaging divers jumping from 27m high. WOW!
The historical center is fabulous: the colors and the atmosphere left us breathless.
Last stop: Castel del Monte (BT), a Unesco Heritage site, an octagonal plant Castle. Its function is yet unknown, which is why it felt like being in a fairy tale.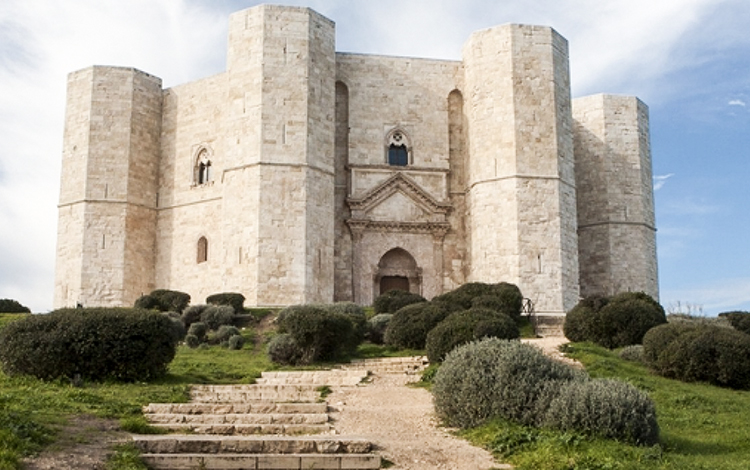 A week is not quite enough time to discover this territory. Next year we would like to take e-bikes from the north coast of Bari, pedal through olive groves and vineyards, and discover the old art of olive oil production, ending our journey in Salento.
Visit www.weareinpuglia.it