Written by Virginia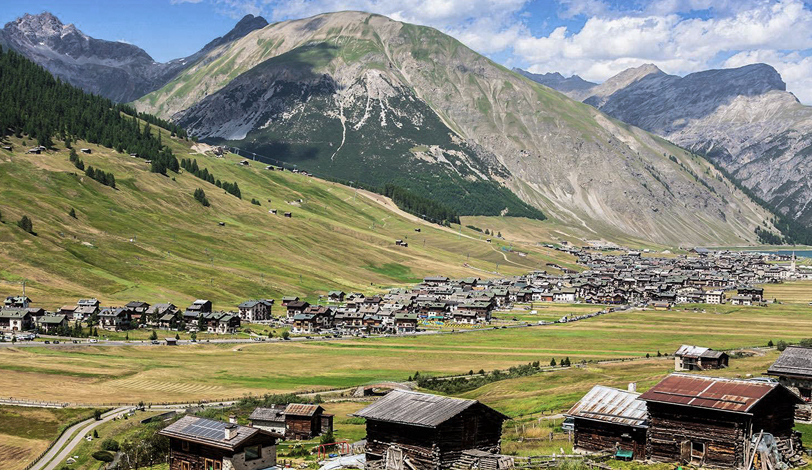 Jack and I just returned home from Livigno and we already miss it!
We departed Friday morning at 4.30 am, to be on time at 9 o'clock for the chairlifts to open. We felt right at home in the enchanting landscape that the mountain offered: endless green meadows, majestic mountains, and small wooden houses.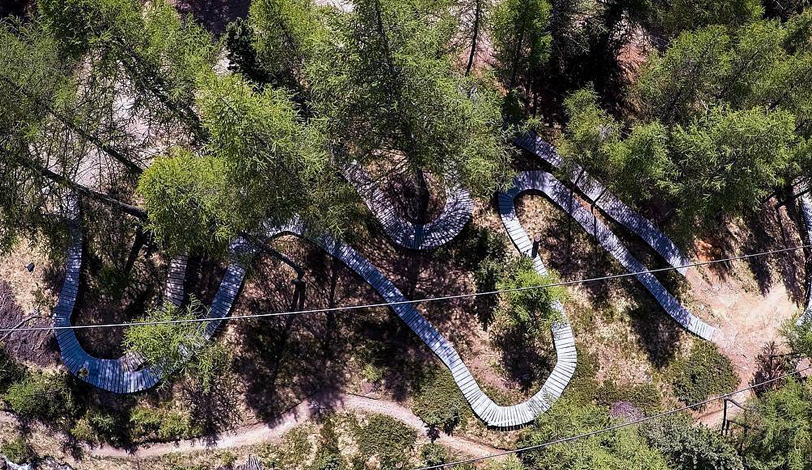 With 13 trails, there is something for everyone, clearly divided into 3 levels of difficulty. Mottolino staff conduct daily maintenance to ensure both safety and fun.
The Mottolino Bikepark is s great place for everyone, from beginners to Pros.
Here are some Maps.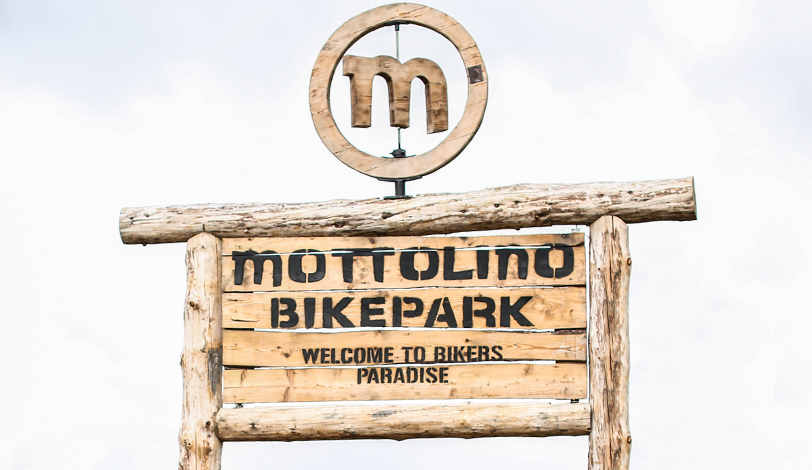 The park is laid out quite well.
BigAir Bag is the perfect facility for learning new jumps or improving your technique.
Jump Area is dedicated to hitting jumps in sequence, built in the dirt with 3 different lines corresponding to 3 different levels of difficulty.
The North Shore Area is built in the forest. This area consists of a number of different kinds of structures including catwalks, suspension bridges over bubbling streams, and winding staircases.
The Drop Zone has 4 wooden drops suitable for medium/ high-level riders.
The Slopestyle line is dedicated to pro riders. The track is a stunning line made of dirt and wood structures, including a couple ramps from the Nine Knights castle that could be useful to improve your level of riding. Drop, wave, hip, and other dirt jumps were the first built features, and they will be constructing new ones in the coming months.
Jack managed to fly off the highest Drop!!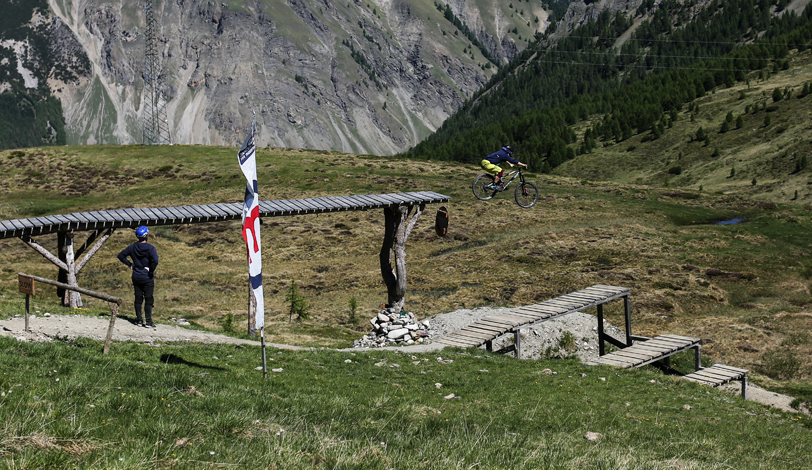 I got the chance to ride one of Dr. Rent's 2016 Scott Gamblers, and I was really happy with the overall organization of the rental and maintenance of the bike.
At Dr. Rent you can rent bikes from Scott, Intense or Santa Cruz. For those looking for a little extra protection, they also offer pads, gloves, and helmets.
Find out all about Dr.Rent here.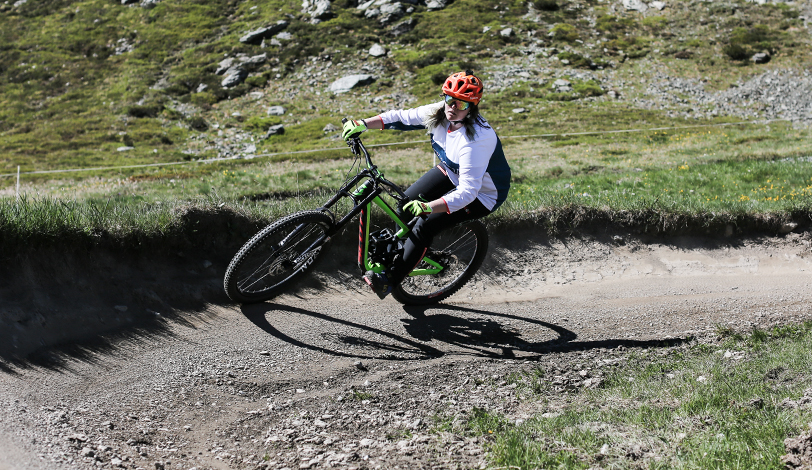 In the morning we met a lot of photographers on the trails. Mottolino has professional photographers available, and you can buy photos at their photoshop at the end of the day.
Mottolino has a lot of great offers you won't want to miss. From the 10th to 23rd of June, and from September 16th to October 1st, there is a free Bike-Pass available. With this deal, Mottolino gives you a free BikePass if you book for a minimum of three consecutive nights in accredited Hotel or Apartment. Read more HERE.
We recommend the Alpen Village Hotel.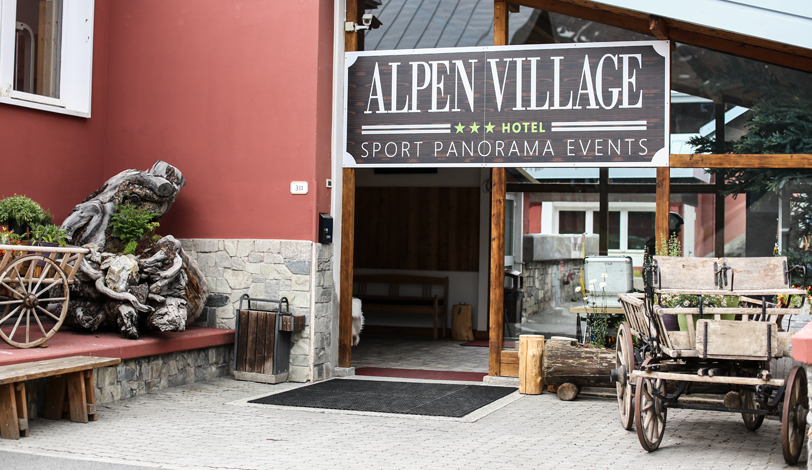 At our hotel, we found a typical mountain lodge environment, nice and cozy but at the same time attentive to the needs of cyclists. There is a bike workshop available, a space to keep the bike securely at night, a bicycle washing station, laundry service for technical clothing with local drying (on payment), boxed lunches available, and regional experts guides.
 Alpen Village Hotel offers rooms within most anyone's reach.
The restaurant impressed us greatly, with panoramic views of Livigno that we enjoyed all throughout our dinner. The hotel also offers all the comforts for a longer vacation, including a swimming pool, outdoor saunas, and spa.
For summer holidays this is a fantastic place, with expert guided tours on your own bike or a rental.
Discover all of your options here: www.biviolifelivigno.it
What are you waiting for? Book your stay now!