Written by Virginia, Photos by Eze Urrets @ezeurrets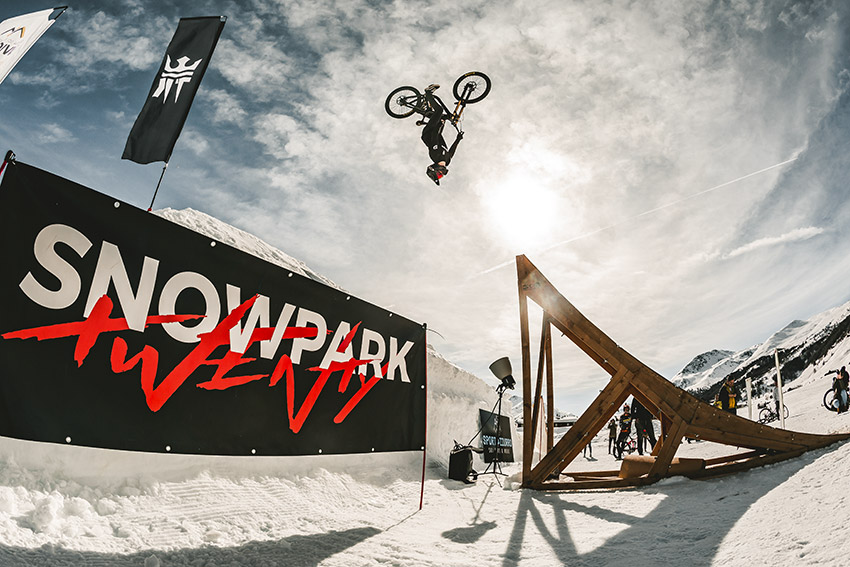 Il 22 febbraio si è svolta a Livigno la King of Snow, e non potevamo che condividere con voi il riassunto della giornata:
The sun is still sleeping, outside it's freezing, but at the Snowpark20 (@snowpark20_livigno) everything is ready. You can feel it in the air it will be an epic day.
Waiting at the end of the slopes close to the kicker, there is the Trail Express (@tktrailexpress), the fierce and shining Wrangler of the organizer Fabio, TK to his friends (@theking_mtb).
All the riders, coming from Northern Italy, will have to face three competitions today: the Dual Slalom, a two by two speed race; the Whip-Off, a three run competition for the best whip; and the Best Trick, again a three run race for the best rider in Livigno.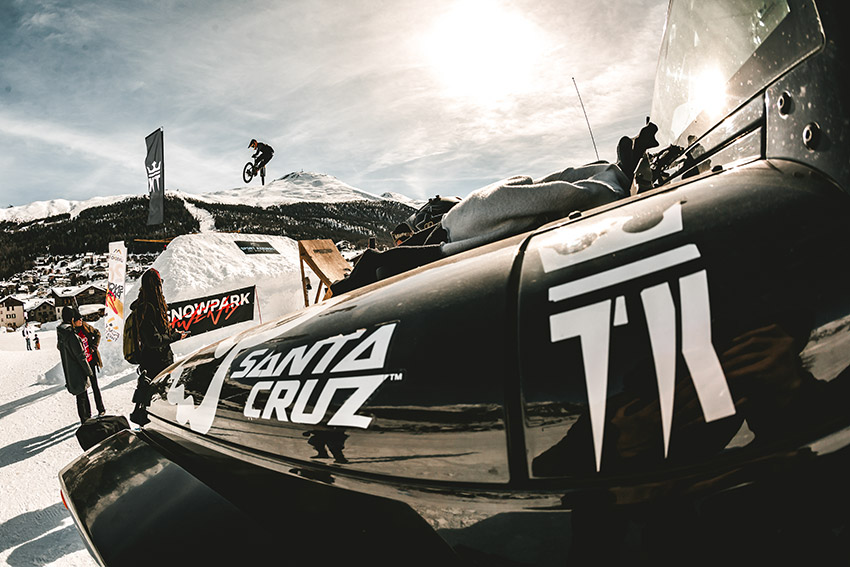 The guest of honor is Torquato Testa, a worldwide great rider, who kicked off the Dual Slalom ending the race at second place after Francesco Locatelli and before Luca Ferioli, the house rider. The competitions have been thrilling, with lots of laughs, fair game and a little bit of adrenaline, a perfect mixture for a perfect day. Before the final they planned a mini avalanche run by all the losers of the completions, and the winner was Marco Cundo.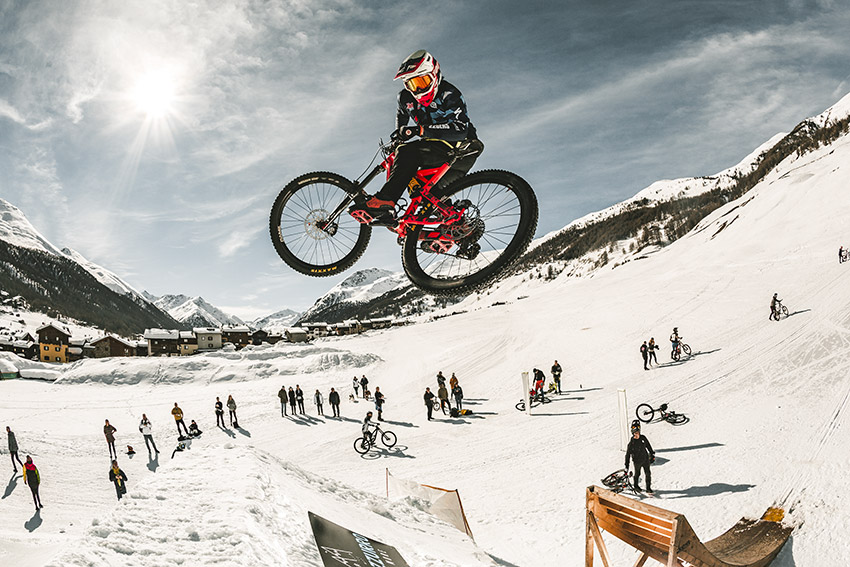 Our best compliment goes to the only competing woman, Nicole Del Marco, who got to the semifinal losing against Testa at the photo finish. That was a real proof that the woman MTB world is growing and gaining more and more consideration.
The Whip Off, won by Manuel Simion, was a rousing and exciting competition and the Best Trick was able to fire up the big audience. Testa opened the competition with a little show and then the real race was won by Ivo Pasquettin, then Manuel Simion and third place Luca Ferioli.
After the prize giving, everybody moved to the grill station to enjoy a tasty hamburger under the sun and then end the day with the Illegal Party at Micky's Pub, one of the event's sponsor.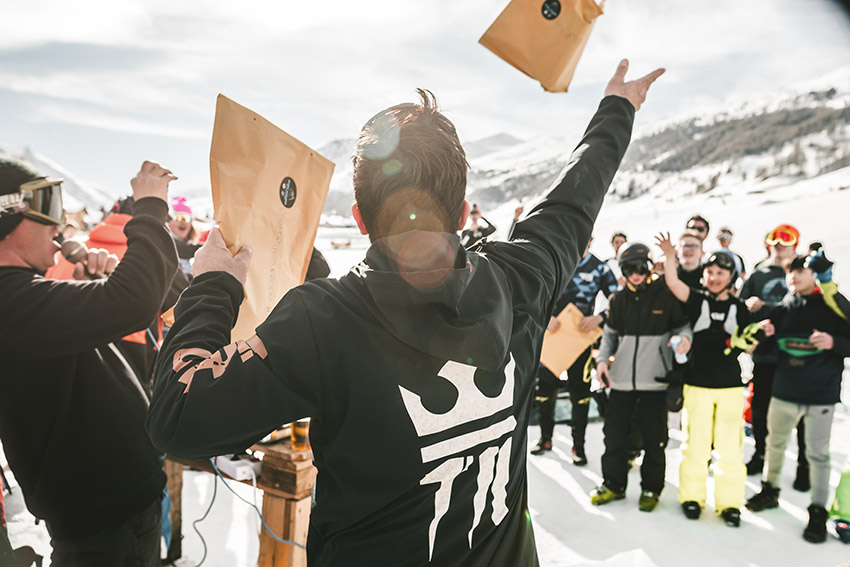 Special thanks go to Snowpark20 and Livigno, which made it possible to organize this day, full of competition but above all passion and friendship.
Heartfelt thanks to the sponsors: Sport Azzurro di Livigno, best shop in town per le mtb,Marco Hair trend Livigno,1816 la birra di Livigno, Performance4x4 (MI), Offerte Toste,e Miky's club Livigno, Agenzia Living e Galli's restaurant Livigno. E poi grazie agli amici che hanno dato una mano all'evento Puck, Viggio, Dino, Tsulu, Basella, Tenni, Cantoni. thanks also to the best photographer of Livigno Eze Urrets (@ezeurrets)."
Follow us @theking_mtb