Written by Virginia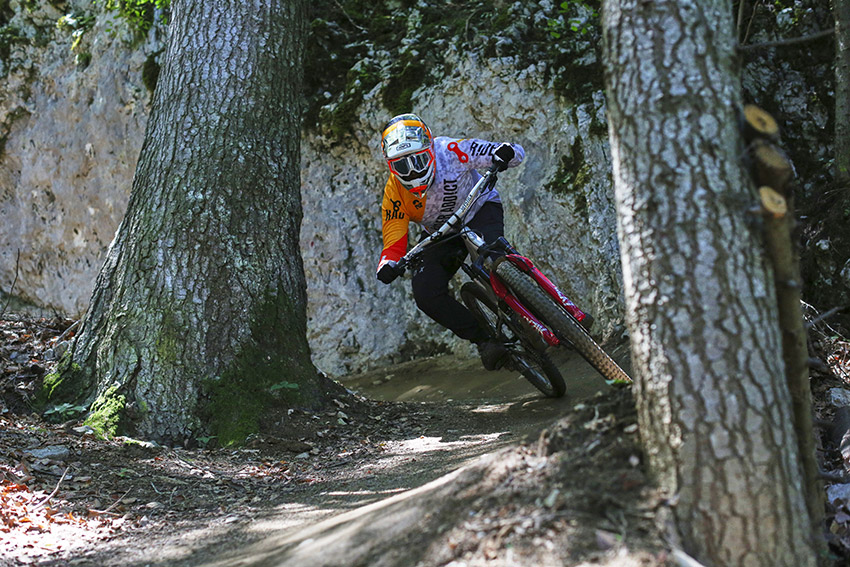 Considered a "Bikers Paradise", the Bike Area of ​​Dolomiti Paganella (Andalo, Fai and Molveno) is a fixed stop. READ OUR EXPERIENCE HERE
This year, in addition to its 80km of trails (served by 8 lifts), there is the new flow trail "Zanna Bianca".
I found the Bike Patrols very useful: these riders are around the Bike Area to give advice on travel and help in case of need; in such a large area with lots of trails to discover, they are a important figure!
Paganella is always in step with the times: e-riders can rest easy, 13 is the number of columns available outside the shelters and huts of the entire bike area.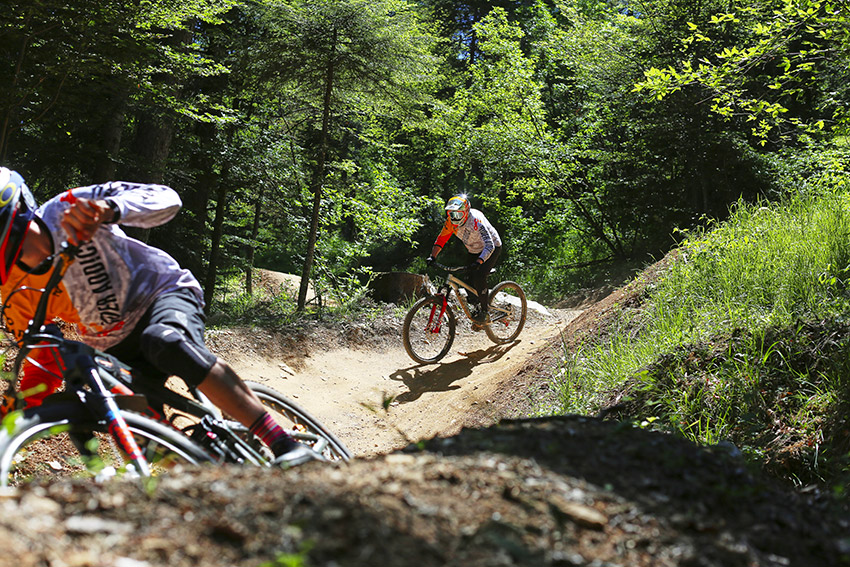 New trails
We tried the new "Zanna bianca", a flow trail of intermediate difficulty that will use a plant never opened to bikes in the Andalo area, the Laghet - Prati
of Gaggia. 3 kilometers long and with a vertical drop of 300 meters, Zanna Bianca will be the new "engaging trail" that will make all the bikers who love to ride the bike on the banks, north shore structures and jumps happy, joining the other flow trails that have become a must of the Paganella: Willy Wonka, Hustle & Flow, Blade Runner, Peter Pan and many others.
«The new White Fang, together with all the newly designed trails and other Paganella trails have been designed to be suitable for all bikers. They can also ride bikers of intermediate level not feeling inadequate and learning some skills safely, while the most advanced bikers enjoy pumping and making the most of the jumps. "
Ezio Cattani, project manager and trail builder of Dolomiti Paganella Bike.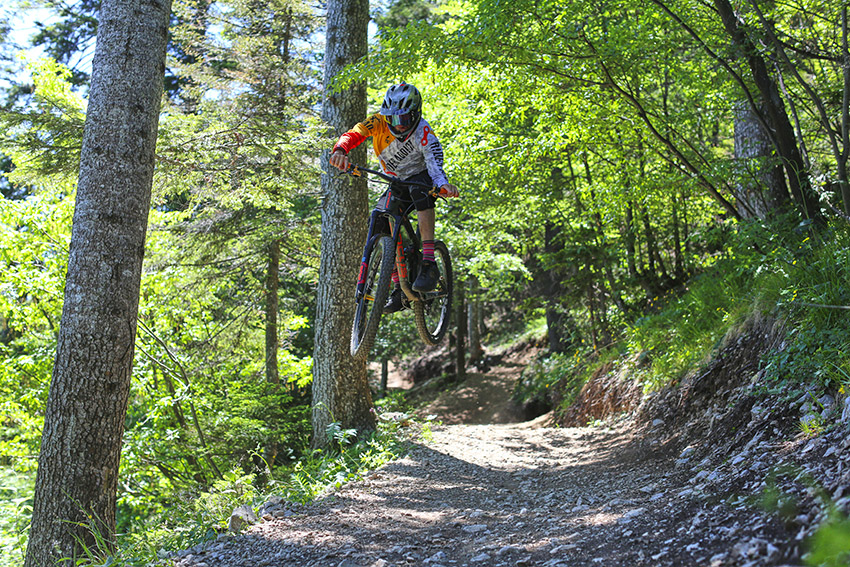 For the first time in Italy in Paganella we find the "Bike Patrol": tutors who will have the task of enforcing the rules, helping the bikers who need help, but also giving suggestions on routes and connections. There will be three Patrols and they will be recognizable in clothing, obviously riding a bike in the different Bike Park Zones.
In such a large bike area the inclusion of these figures gives added value to this beautiful area! Stay up to date and book your holiday on www.dolomitipaganellabike.com