Written by Virginia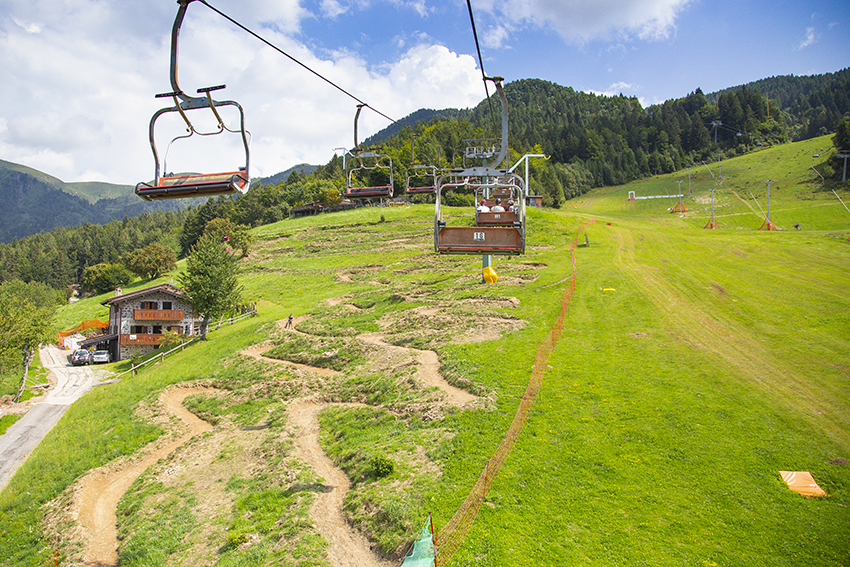 The MonteBike project in Montecampione (BS) opened the first Italian Bike Park exclusively dedicated to beginner and young bikers.
Open every day of August and the weekends of September, MonteBike is a unique Bike Park of its kind: designed for all those who approach the sport for the first time.
What you will find at MonteBike:
1 chairlift equipped for the transport of bikes and adequate speed even for the little ones
4 routes of different difficulty levels
1 Skill Park
1 MTB school with qualified instructors
1 equipment rental with Commençal bikes and Dainese - Scarabeo protections
All info on www.montecampione1970.com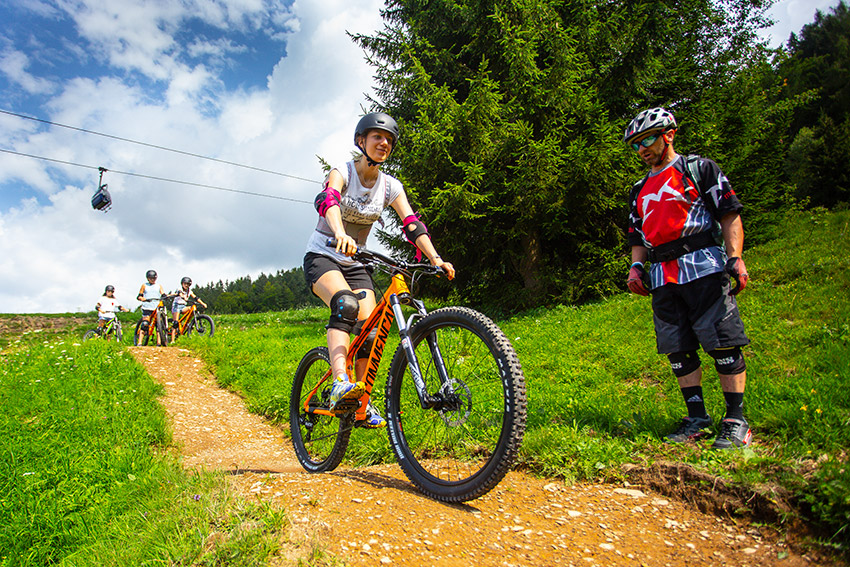 The 4 trails created by 4Guimp, a company active since 2006 in the design and construction of Bike Park and tourism development linked to MTB, have different technical characteristics:
PIPE CONNECTION (BLUE)
It's the easiest trail in the park, with an average 4% slope, perfect for the first few times on the bike.
Very low slope and bottom also suitable for children's bikes with 14 "-16" wheels.
ROLLING STONE (BLUE +)
A parallel trail to the Pipe Connection with berms and humps perfect for learning the driving movements and the pump track technique. Smoother and faster with slope changes and sequential curves.
At 100 meters distance pedaling, the two red trails start at the same points, which then are divided into two variants.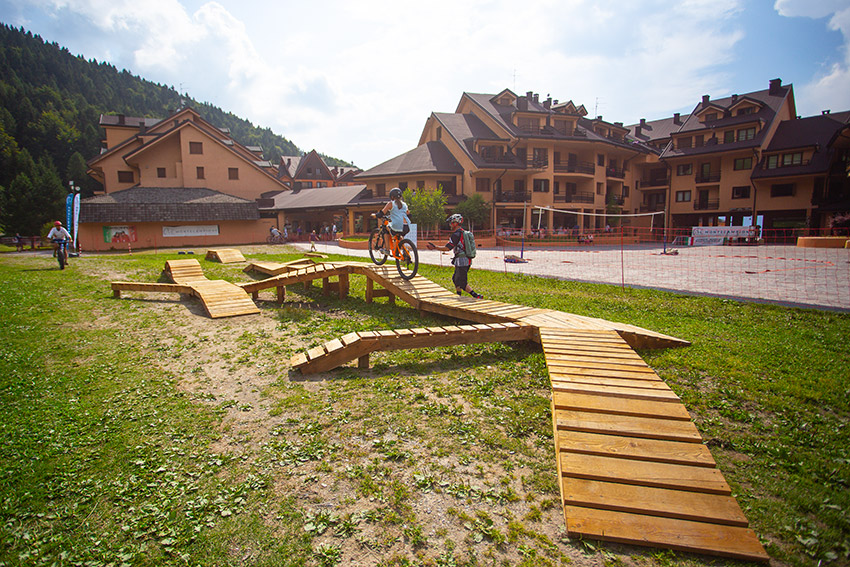 EAGLE SHOT (RED)
It's a beautiful snake under the Corniolo chairlift line and that really makes anyone want to try to go MTB. Long berms to travel in speed while always maintaining a smooth ride on the humps and and slope.
KNEE HEAD (RED +)
It is the only trail among the trees that also offers beginner the "true" experience of mountain riding.
You can try the first jumps and drive among the pines!
DEDICATED TO CYCLING SCHOOLS
Montecampione Ski Area invites all clubs, teams, federal schools and not to discover a special promotion. In addition, the MTB instructors also have special agreements when they choose Montebike for their lessons in Bike Park. Just send an email to This email address is being protected from spambots. You need JavaScript enabled to view it. to receive all the information.
We are waiting for you in Montecampione in the summer of 2018!