Written by Gerow - photos by Dani Ternellii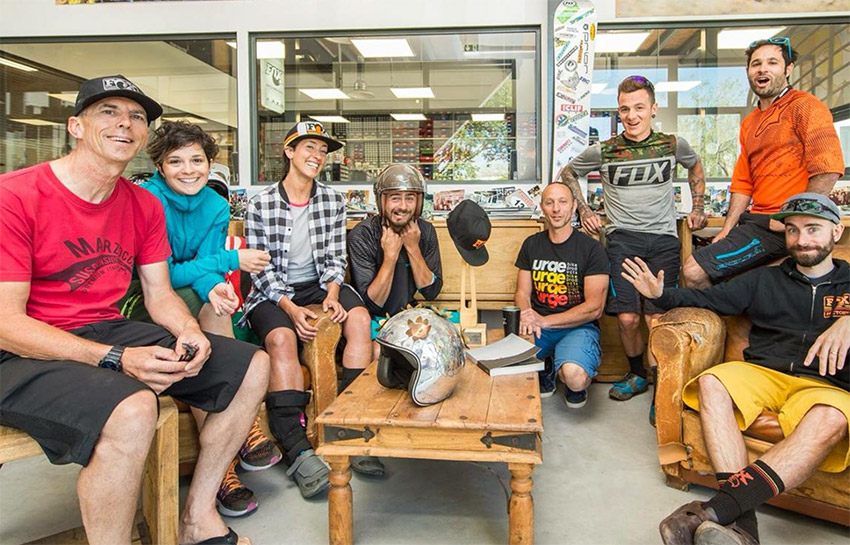 "We are taking a long weekend riding in the South of France and you should come" was the hook, line, and sinker I recently received from my friend Tyrone. A solid pack of folks from Reggio Emilia were all cramming a few holidays into a four day weekend, cramming in cars, and making the trek west. Thus far, I have been thoroughly impressed by trail systems in southern Europe, and I was stoked to explore another.
Some of Ty's coworkers live in the area, so we had solid guides for beer stops and trail links alike. On the first day a few of us pedalled up to the top of a nearby DH track, thinking it would be a good spin before hitting the beach.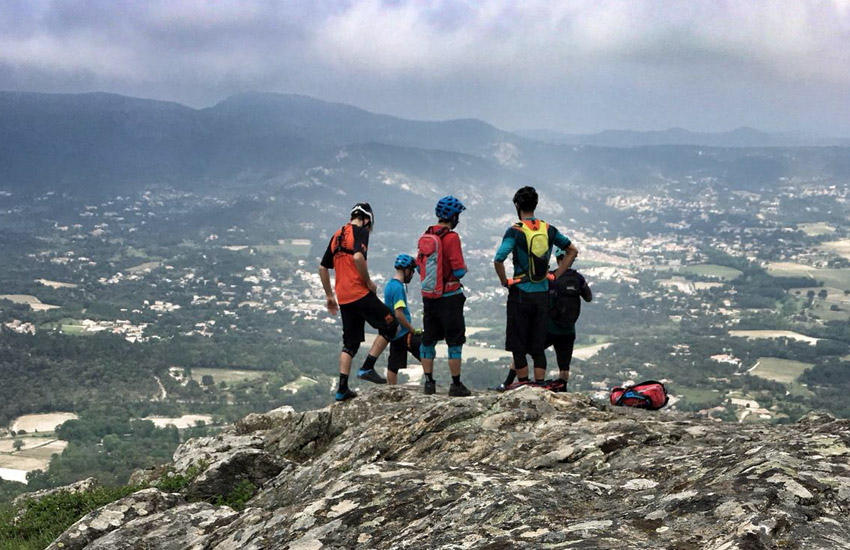 The hills around the Gulf of Saint Tropez are short and sharp, and we found the top of the track in about 30 minutes. After locating the trailhead we continued to look around for something that looked less like a pile of rocks. We were wrongly convinced that we would find another trail that looked more ridden. No dice, we were in the right place. After the first 10 meters the trail became a bit wider and looked more like a DH track. This particular descent was covered in loose lava rock, jumps, drops, and a complete lack of "the line". We took our time laughing our way through the marble field, all the way to the beach. After a brisk swim the crew packed a local restaurant to fuel up on pasta for a long ride the following day.

Plan de la Tour
Sunday morning we met Roman, our local guide and trail rabbit for the weekend. Roman had built up a brand new Yeti SB4.5 (Fork 140/ Shock 115mm) the night before, and throughout our ride would proceed to prove that skills are far more important than travel.
We started the day off with a beautifully build cross country descent to warm up our legs and brains. From there we proceeded to shred all of the descents in the Plan de la Tour trail system. Each trail had its own unique flavor, and was clearly built by and for mountain bikers.
Corner speed and placement was well planned out and the distance between the spookiest sections allowed riders some time to recompose and prep for more. None of the trails were marble fields like the day prior, but instead provided challenges in the form of steep chutes and well build jumps. For my liking, the variety of natural trails around Saint Maxime were the most fun I have ever had on descents less than 10 minutes in length. They are dynamic enough that they feel far longer.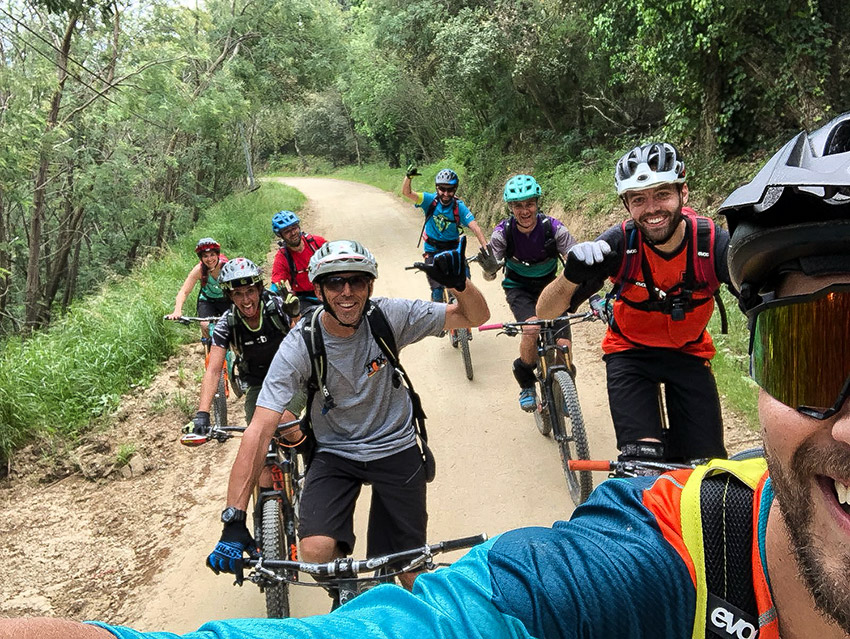 Gassin
The following day we met at Tribe Distribution, FOX's French headquarters. Roman took us and our requisite hangovers to a system in the hills of Gassin, just above Saint Tropez. Site of the season opener for the Trophée Enduro de Provence 2018, these trails proved even steeper and more pucker-worthy than those across the gulf. We rode all 5 descents from their cow-pasture kickoff point, saving the steeper DH track for last. As an duro race course, these tracks should certainly make for fun and tricky racing. They are short in length, but technical enough to require full attention and confidence. The Gassin system featured a slightly more "built trail" feel than those on Plan de la Tour, but remains a far cry from any built "flow lines". These narrow natural tracks were my cup of tea.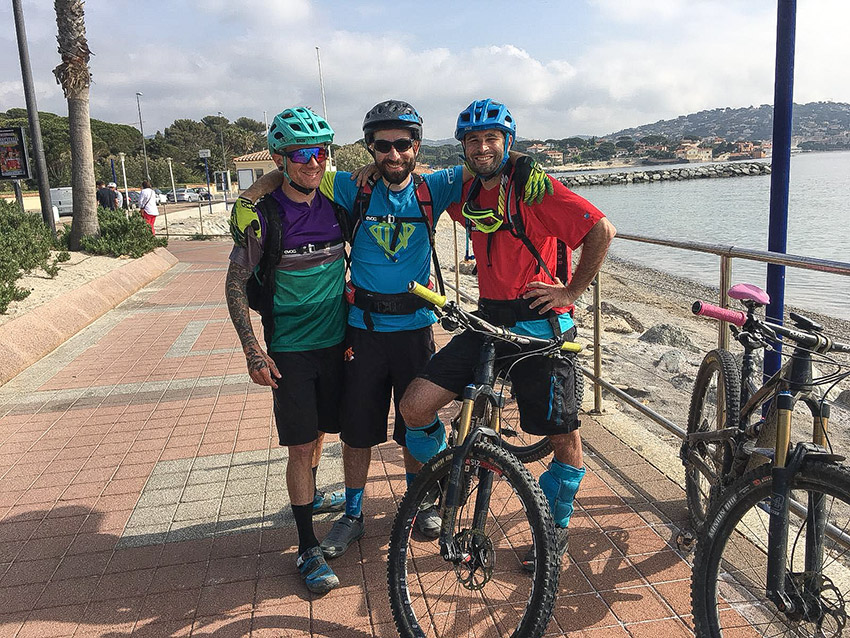 We did not hit every trail or system in the area, and form the mess of colored veins on Trailforks.com. I think a week or more of southern France exploration is in order for the next trip. It is possible to shuttle all of the trails in the area if you prefer, and there are a couple shuttle services available for hire as well. How ever you manage to link it all up, the trails around the Gulf of Saint Tropez are well worth a visit.