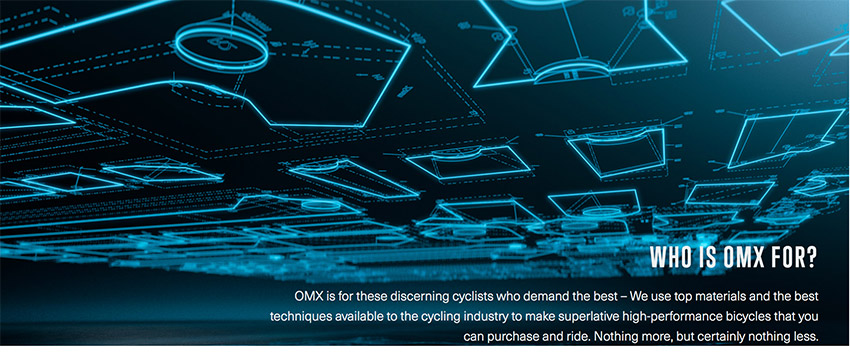 " With the introduction of OMX we are showing riders everywhere the direction of our lightest and most responsive racing frames. We don't claim that OMX is a secret-sauce, it's more straightforward than that – OMX is the pinnacle of carbon fiber bicycle manufacturing.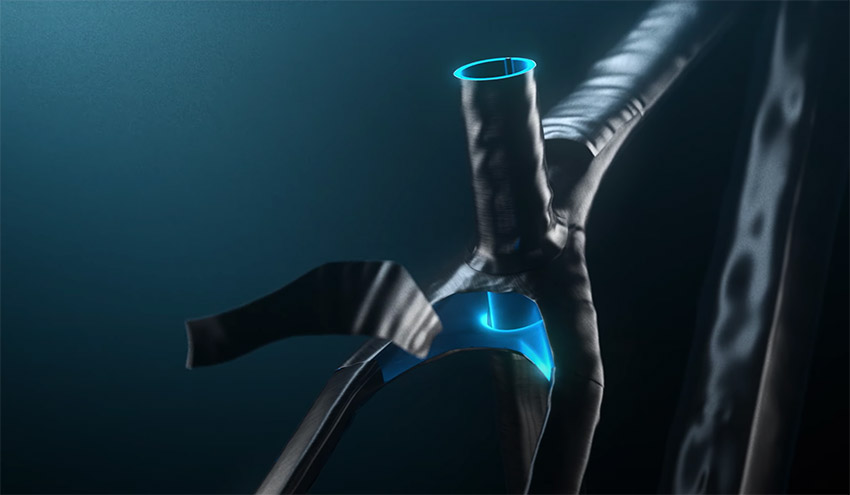 CONSTANT IMPROVEMENT
A great design and well-executed contruction yield frames that are a joy to ride – and ride them we do! But we also cut, x-ray, drill, twist, pull, crush and punish them to make them better.
Analyzing our frames through a series of proprietary testing procedures that go beyond industry standards gives us priceless data that we apply to our design process.
Some of this happens in a lab, a lot of it on the road or mountain – but it's all crucial for improvement and key to offering a Lifetime Warranty.

PERFECT BALANCE
Light is good – structural integrity is critical. Creating the lightest frame with perfectly-tuned ridgidity is the simple goal, but it's a process that requires years of design skill and manufacturing expertise.
OMX frames blend high modulus fibers of up to 588GPa with tensile strength of 3800MPa that help us to perfectly tune the weight and stiffness on each frame.
The best materials are a great start; applying them to smart designs in the hands of dedicated engineers makes the final result truly exceptional.
MASTERFUL CONSTRUCTION
The highest quality prepreg carbon sheets available are laser-cut by individual frame size to minimize excess materials and overlap.
Fiber direction and layup are tuned and adjusted with testing prototypes, and hours of premolding specific areas of each production frame before final heating ensure optimal fiber and resin compaction with the smallest amount of carbon. Smooth and even compression of the laminates is the goal; full EPS molds, Polyurethane and Latex inserts are used to eliminate wrinkles and imperfections when the frame is moulded. " ORBEA