Written by Virginia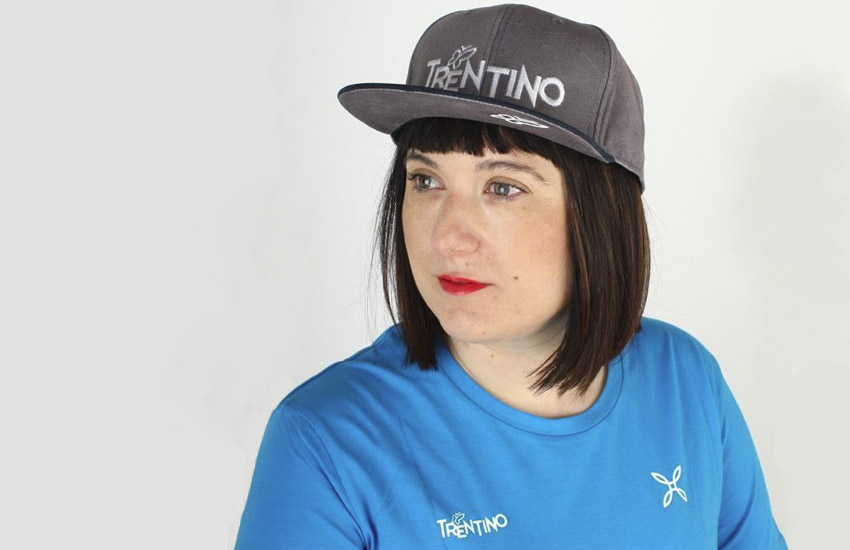 During Cosmobike in Verona we met Daniela, and we want to to tell us her story:
" My name is Preschern Daniela. I'm a 37 years old Italian sports enthusiast from Trento. I especially love the MTB. Despite my disability, I continue to practice this outdoor sport to slow down the effects that my condition is having on my body and my spirit.I do not know how my condition will evolve; it's not a problem for me. I'm going on by realizing my dreams and taking the struggles as challenges.For two and a half years now, after several surgeries, my legs stopped answering my commands. Having started using a wheelchair has changed my lifestyle but not the way I live my life. I go to work, see my friends, do my PT, and whenever I can, I go for a ride into nature with my Handbike.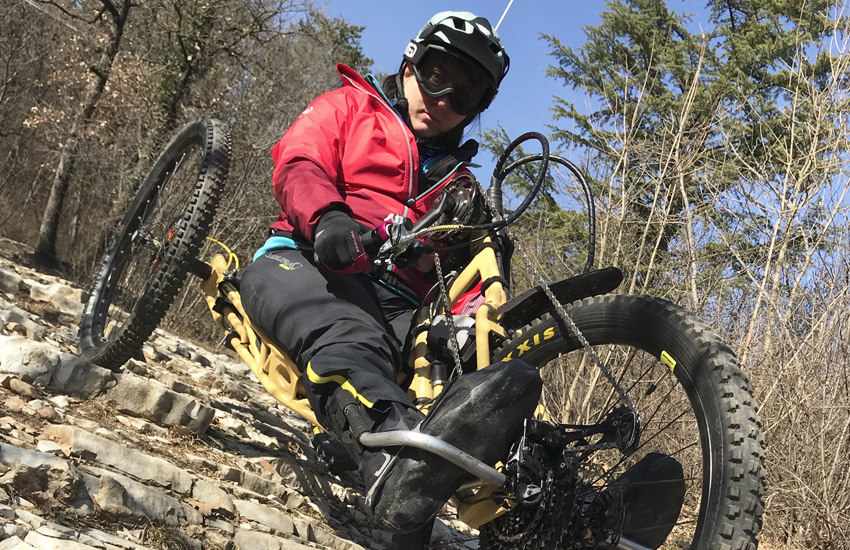 My bike has one more wheel added to it, but the rest hasn't changed; the wind in my hair, the sound of wheels on the ground, the falls. The adrenaline rushes the moment you wear the mask, put on the helmet, and your arms start pedaling, and the world changes dimension! The impossible becomes a reality, and you find yourself down your favorite trail, with your heart racing as always. This project started in my garage as a personal challenge. I wanted to go back riding and tear down the mental barriers, and time after time, I've started realizing the impact I was having on people.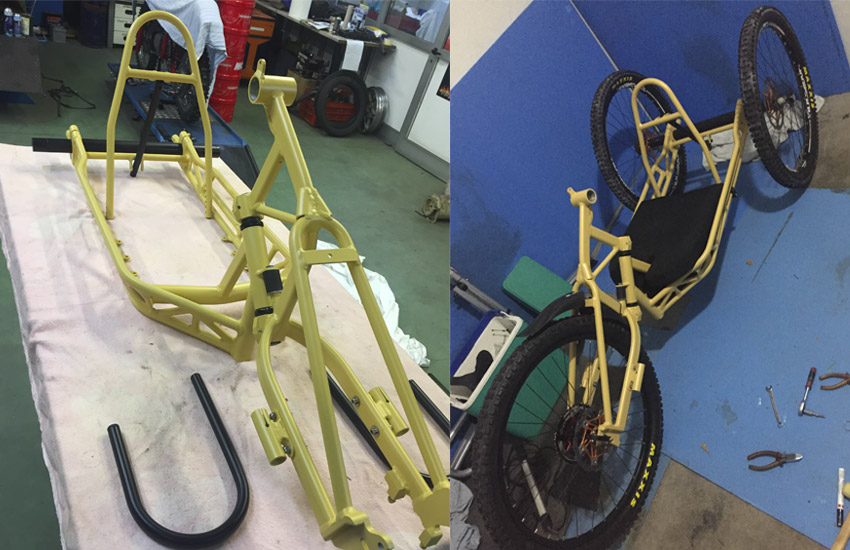 Last year I took part in several events and manifestations, letting people get to know me and what I do. I was able to get some sponsors and spare parts for my Handbike through my online platform. We bought the Handbike secondhand and started all the alterations. We mounted the ABS hydraulic disc brakes, tubeless tires, and an electric engine to help me pedal.The geares and the commands have been set on the handles, giving a firm and safe grip during the climb and the descent.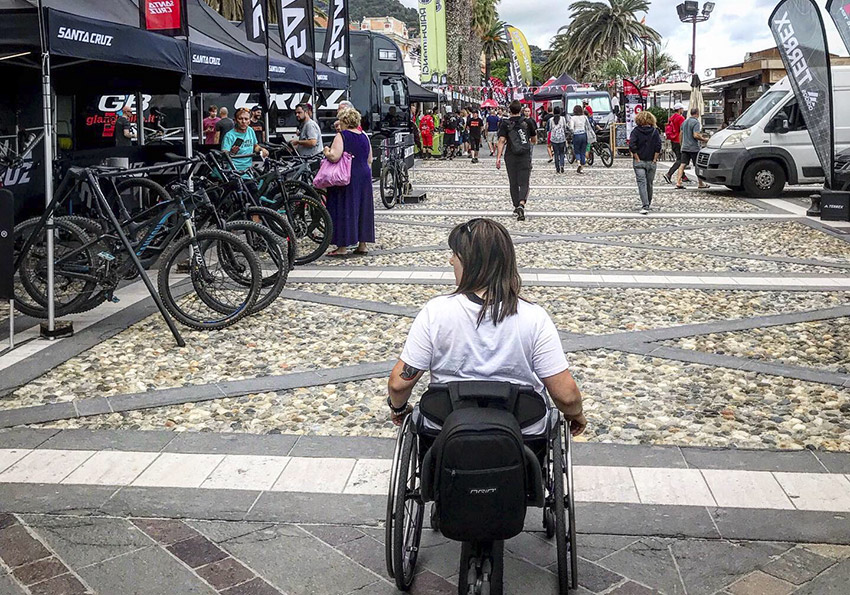 It's a work in progress! By modifying and changing different parts, we are trying to improve the performance of my handbike. The main problem remains the suspension. The frame is rigid, and the flexible ones are costly. So far I do my best with what I've got, in the future, we'll see!It will be an intense 2020;
I'm going to participate in different manifestations and events, and I hope to spread the message of what this sport offers.
I hope to find people willing to help me in this new adventure, and I know many will and who knows that's going to happen! Follow me on my social media. "
Facebook: Dany

Instagram: Prescherndaniela
YouTube: Danyoltreproject "