Written by Mirko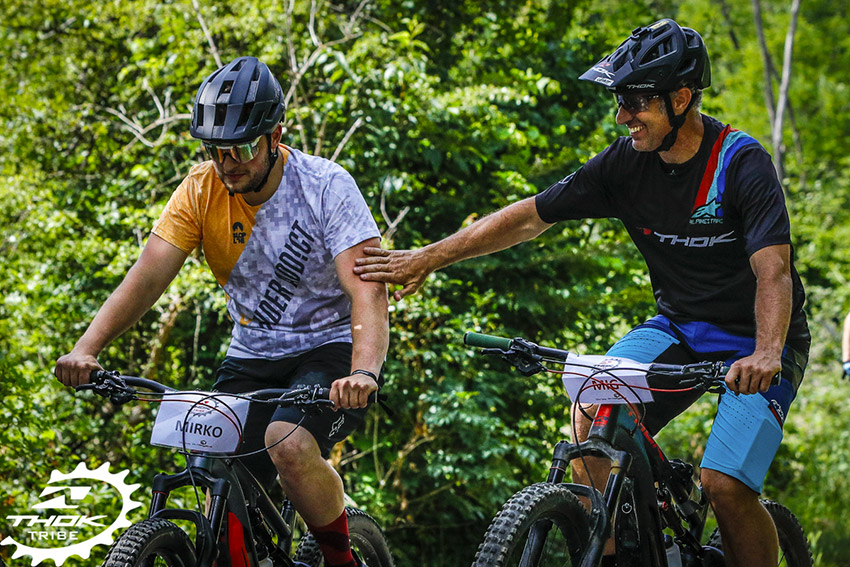 Saturday 15 and Sunday 16 we were in Salice Terme (PV) for the 2nd national meeting of the "Thokers", the owners of the THOK e-bikes. Discover all models on /www.thokbikes.com
There were over 100 of us having fun on the trails of the hills around Salice Terme together with Stefano Rota (Enduro Champion), Pippo Marani (internationally renowned DH tracker) and of course, Stefano Migliorini, co-founder of Thok Ebikes and former athlete world-class in the BMX and DH of the 90s.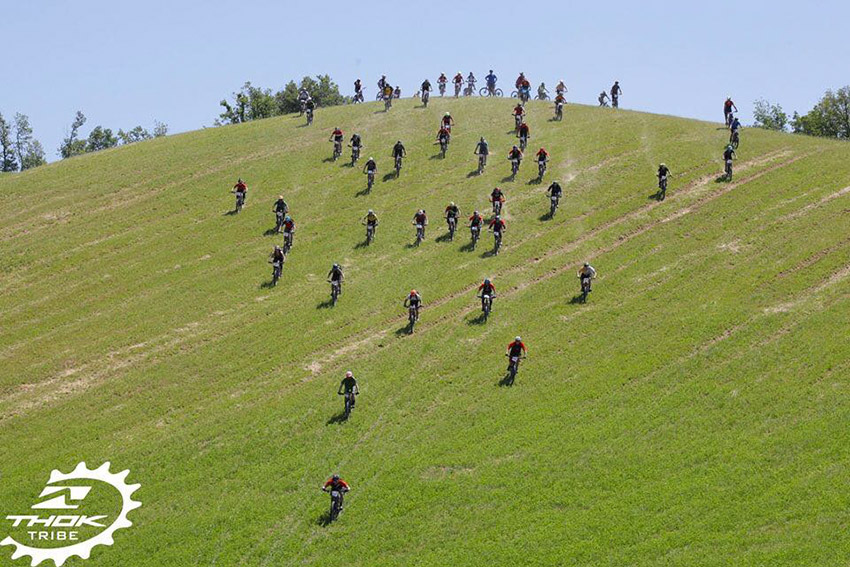 Saturday afternoon was dedicated to a simple tour, where our guides gave us useful tips to improve and also some practical tips on how to use the Walk. In the evening we all ate together at the Irish Pub La Quercia with a nice prize-giving: from the Thoker who came from farther away to the one who traveled the most kilometers with his MIG or the larger group.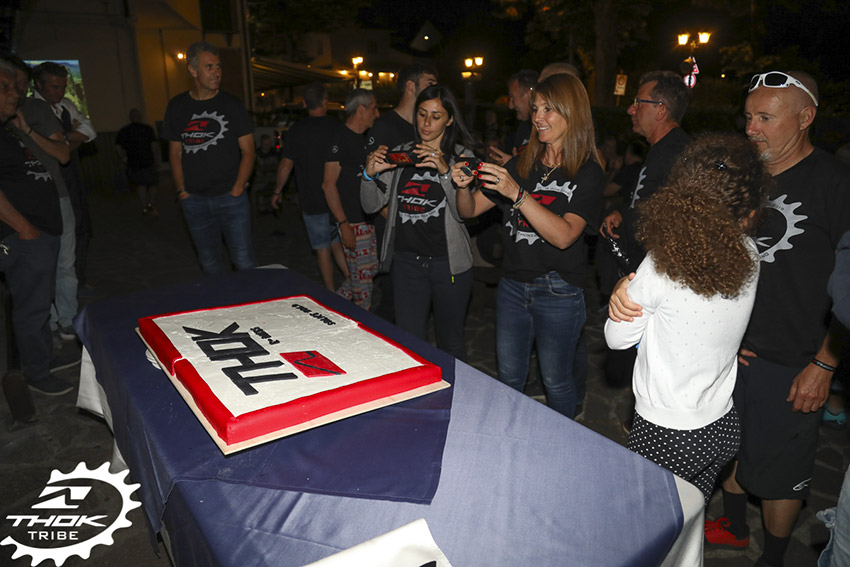 Sunday morning departure at 9 am, destination at the "Il Castelletto di Gomo" farm, over 100 MIG chased all day between a dip in the pool and healthy laughter. The best time was for the group photo and the Megavalanche style departure!
We were also able to look closely at the Ducati Mig RR and I can swear that it is more beautiful live, an eMTB with an extra gear, we hope to be able to test it soon on our trails to be able to appreciate it even more.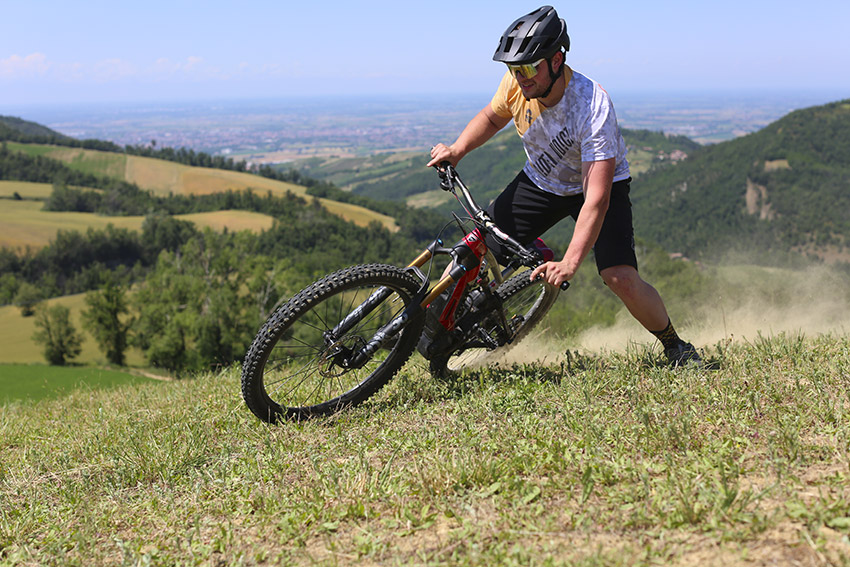 It's always nice to spend a weekend with THOK: a big family that gathers for a weekend of fun on two wheels. Thok is not just a brand, but a group of which we are now a part. THOK Tribes are also open to those who want to rent them, but all models are really intuitive and fun bikes... if you use one of them for a day you won't be able to live without it! See you at the next Tribe!