Written by Virginia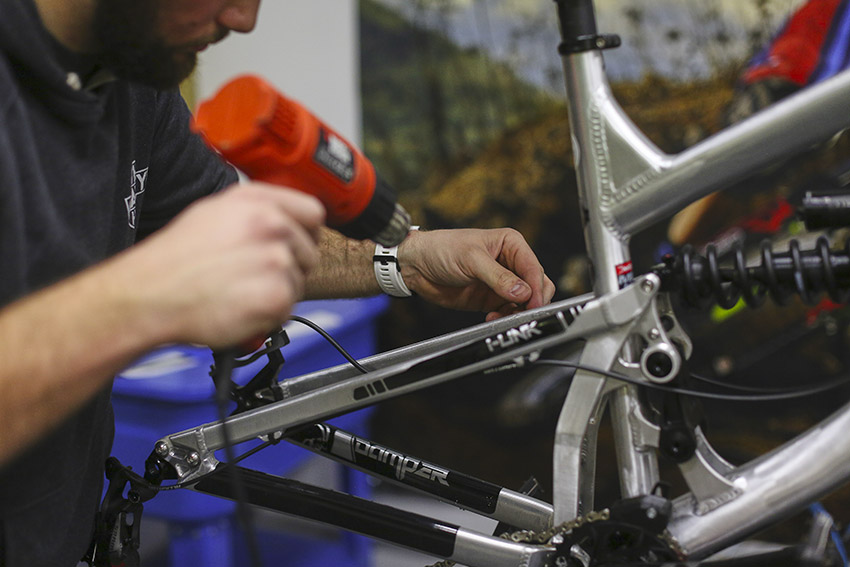 Many of you asked me if my bike had protections and if I recommended applying them ... said, done! First of all, what are the advantages? Having the protected bike will definitely help in reselling, making it a more appealing used because the frame remains "new", but it also allows us to be more relaxed when you hear a stone fly down the slope. I suggest putting the films as soon as the bike arrives because the more new and clean the frame is, the easier and more effective the work will be.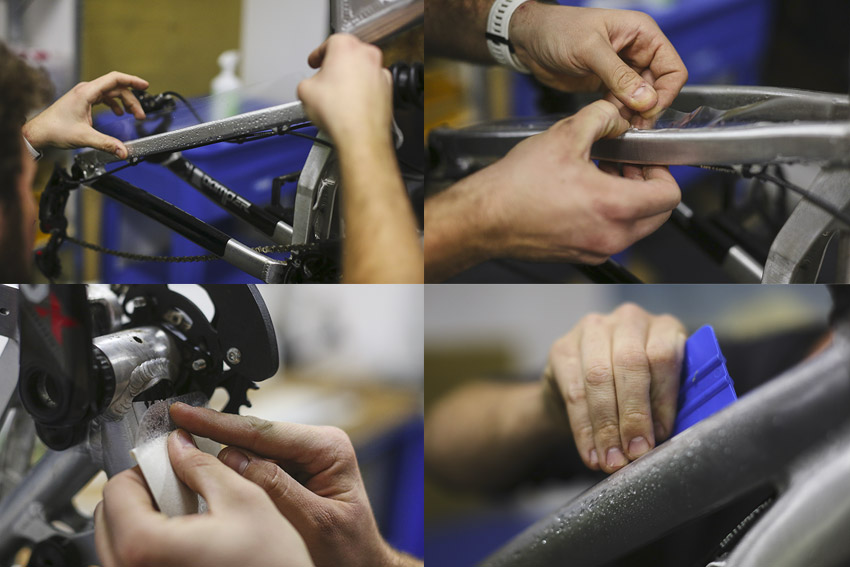 On the market there are lots of kits ready to protect our frame, but frankly none of these protects the frame in all its parts. For this reason I turned to the new store The Gravity Hub which applies protective films tailored to our MTBs.
Antonio, Wappo for friends, chooses the type of material according to the painting and the part of the frame: it is a film for surface lamination with thickness ranging from 0.2 mm to 0.55 mm. The different more flexible materials are chosen to cover the frame parts with curves, while the others will be used to cover the straight lines.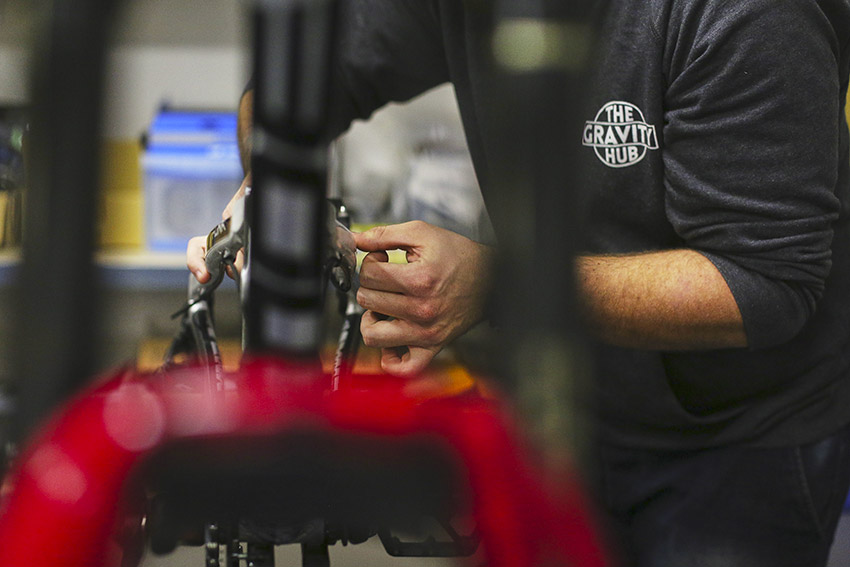 It was very interesting to follow Wappo in all the steps, the films are cut to size on the spot and therefore perfectly cover all types of frames and are applied to water or dry, but these are tricks of the trade that only those who already have experience in the field can know.
In addition to precision, I really liked the fact that the more visible films are hardly noticeable, and that's exactly what I wanted!
The cost for a complete frame and fork is around 120€.
There is also the possibility of making a "Light" protection of the cost of about 50€ which will not be as complete as the invasive one and is proposed for road bikes or XC bikes.
Wappo and the other guys are waiting for you in the store, follow them on Facebook QUI and take a look at their website www.thegravityhub.it