Written by Virginia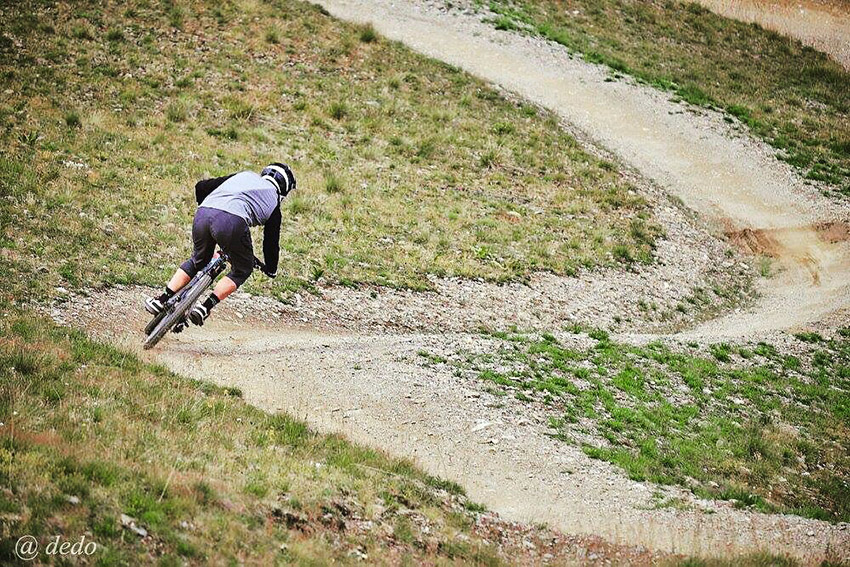 Sometimes from a nonsensical conversation comes a story to tell, sometimes a Mayor is born from a 24 hour race!
Three years ago, Mirko was a mountain biker racer. Now, due to physical ailments, he can no longer participate in the 24hr race in Finale.
Between one beer and the other, due to sympathy and the facts of the matter, Mirko was named THE MAYOR OF THE TOBOGA.
The mayor has now become internationally known, so much so that many people do not even know his real name.
Our interview started after receiving a photo taken by the Mayor inside his house: outside my door is the end of the Mayor's trail!
"I looked out of the balcony and saw the arrival of a path. One day I started building trail and after a week of work I finished ... "Only a real mayor can have a trail that ends at the front door!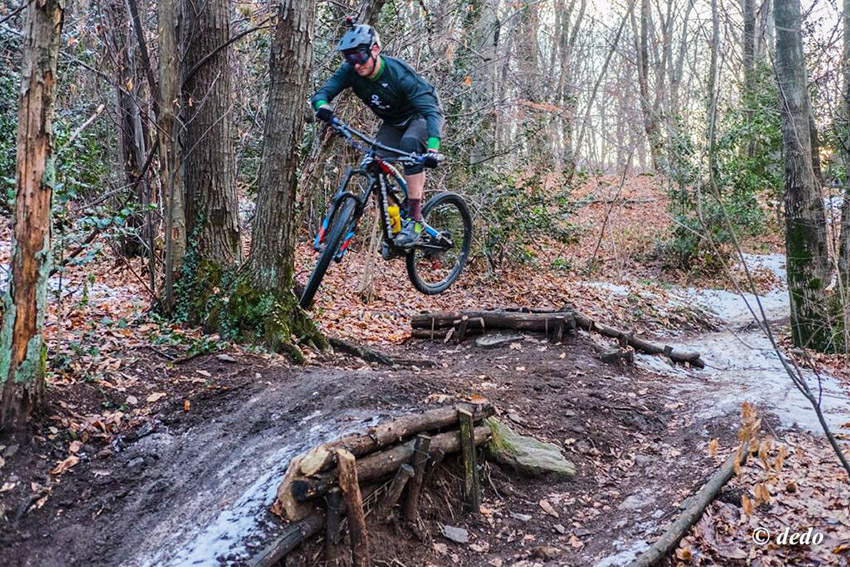 How do you build a trail?
"To create a new path you have to wait for the right moment. You have to go in November, December when there are no leaves and you can see the ground better. Then start with maps and look for the old trails that existed, and look at the streambeds that have been created. Look throughout the rivers and the old hillside, then evaluate the area. Creating a new trail also depends on your mood: if you're happy you want a flow path. If you are a bit more nervous, you want a steeper path with rocks and roots.
Sometimes you begin with a path that for 500 meters is the coolest possible, but ends up in nothing and you have to start again. Start walking and mark it with ribbons.
Then wait, it's the forest that speaks to you.
It is not you who decides whether to make ten turns and three jumps. "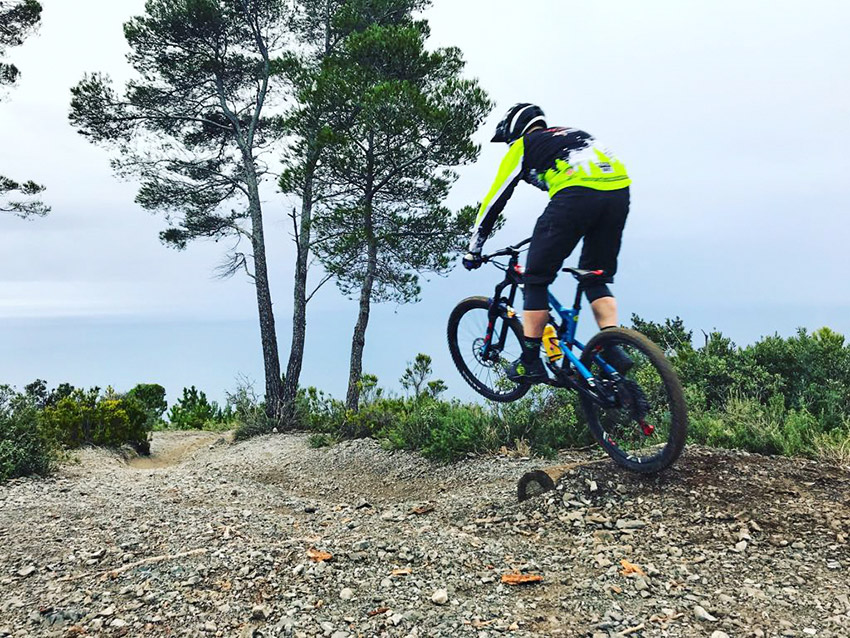 When did you start cycling and why?
"I started cycling as a child. When I was ten years old there were already freeride trails, in the early 2000s. Then I moved to the road bike, and I raced the Under 23 category. After a few years, I raced a bit of Enduro for fun until I found Valceresiobike. This is where everything started. I started to make trails, I started to train the guys for the Enduro, and for Cross Country. Since then a huge world has opened up. I've been in Valceresiobike for four years now, and it has been around for six years. Today we have several teams and over 120 members. We also have a school for children who come with me to build and clean the tracks, and they have a lot of fun!
Valceresiobike has now become the reference point of Varese mountain biking. "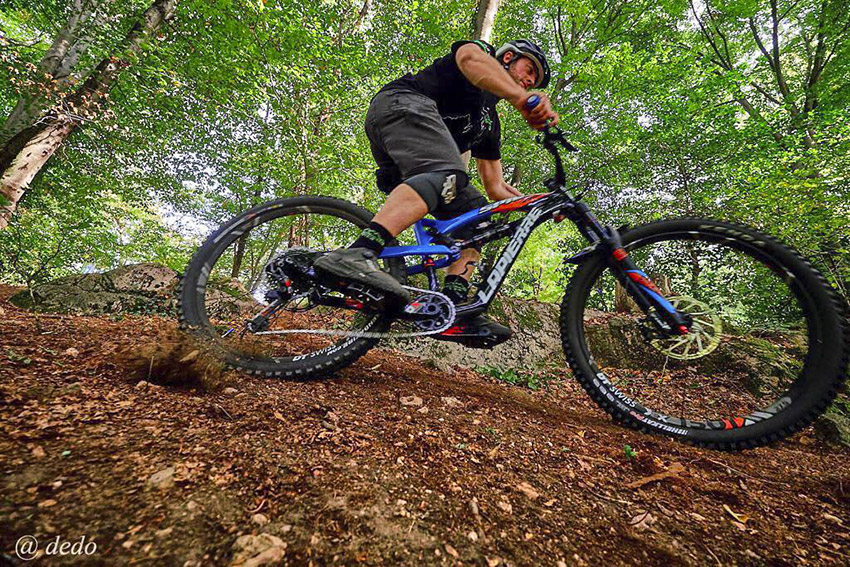 What do you like to do most?
"Ride on my newly cleaned paths. Saturday I spend the whole day cleaning them and on Sunday morning I am the first to ride them. It makes me so proud. When the ground is fresh and moves beneath you as you ride, it is a moment of pleasure. I also like to see my boys giving it all they have in races, and sometimes they win. It is something that moves me.
The other day at the enduro Cup in Tavernerio, a student I coached won and it was an incredible thing, I was more excited than him on the podium!
Another thing I enjoy is to train the smallest kids: they listen well and engage with laughter and it is beautiful. When you see that they improve and your work is working, it's a wonderful feeling. I hope in the future to grow the team, but always with the mentality of having fun at the races, not of having to win. The results come if you have fun in the race, not if you are forced to race. I owe all of this to those who created Valceresiobike and want to thank: Fabio, our president, Maura, Luca, Ciro, Mattia and all the new entries. "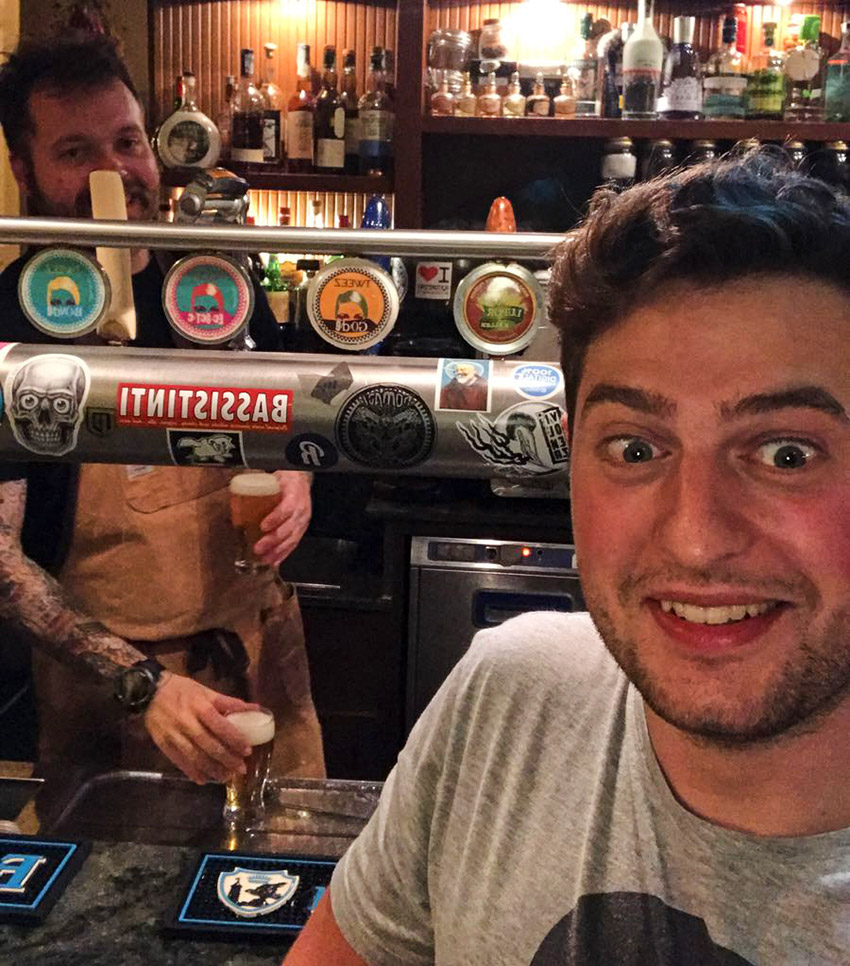 Mayor, last question: how many beers do you drink a month?
"First of all they are not called beers but BIRRINI! It depends on the season. We say an average of 100 Birrini a month, one only if I want to purify myself... "
If you too want to learn some tricks from the Mayor, but also discover a terrific area, find all the info on Facebook Here, beers at the end of the day are guaranteed!