Written by Jacopo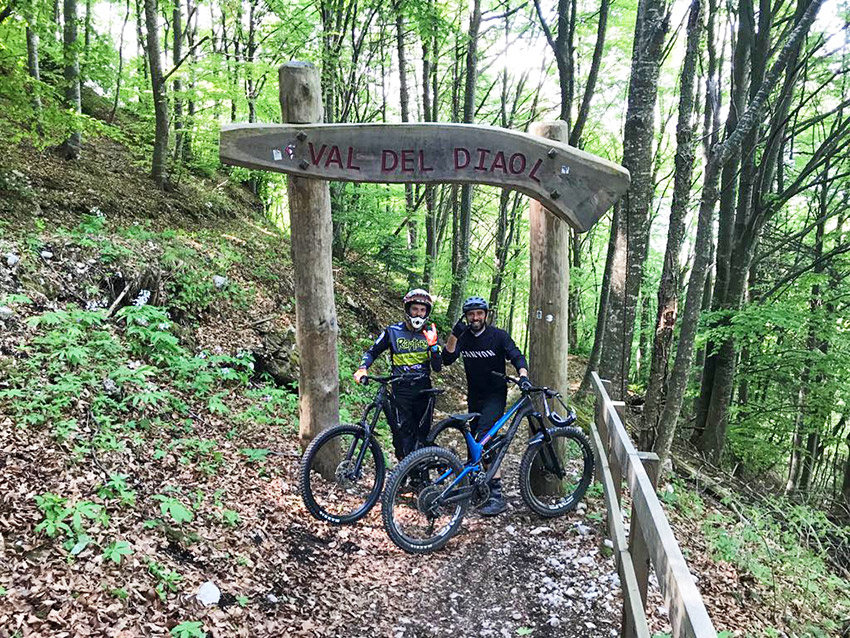 Riva del Garda trails are the ideal place to test a multi-faceted bike like the Canyon Torque.
It is a freeride bike in the widest and most true sense imaginable. Designed to allow riders to enjoy their backyard trails while earning every descent, or to spend entire days in the bike park with jumps and burms. I had the pleasure of trying it briefly on the rocky paths that overlook the Riva Bike Festival together with the company's Product Manager Daniel Oster!
From the very beginning the Torque felt positive. Those who know the paths of Riva know that rocks, loose stones and steps are quite challenging, and in these situations the geometry of the frame and the suspension allow you to set your trajectory and ride it safely.
The feeling is always that the bike is literally glued to the ground.
In straight sections the slack head angle (65 °) and the long wheelbase (1,195 mm) allow you to keep the speed up even on a very loose ground. This also lets the rider take advantage of the 180mm travel of the Rock Shox Lyric.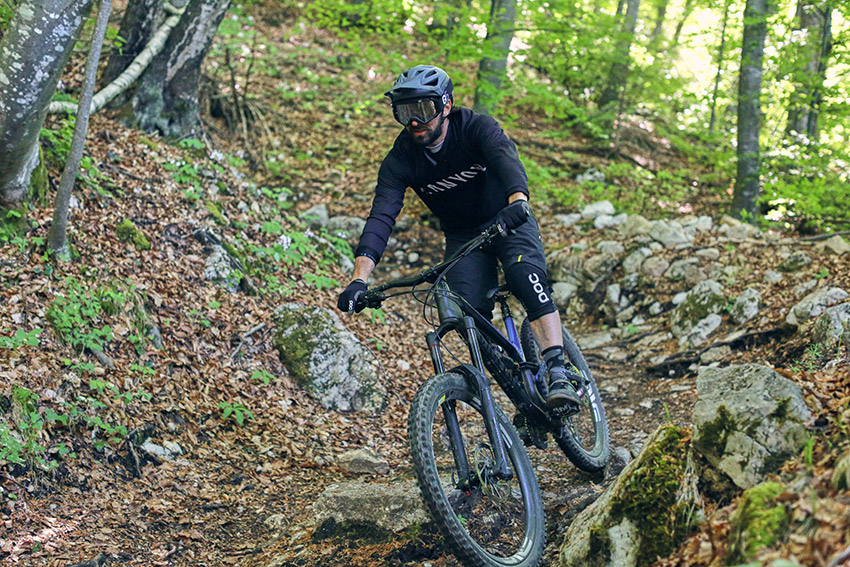 The rear linkage works well, and uses the full 175mm without feeling bottomed out. Amazingly, the bike always feels like it is demanding more speed! !
Cornering accurately is a breese, and the bike behaves predictably in the turns. In the widest berms the geometry and suspension work very well to keep the trajectory set. In sections with successive curves the bike felt fast and reactive.
Riders will notice the rigidity of the frame both in the rougher sections, where you expect precision while maintaining your chosen line, and in corners when you try to transfer pressure to the wheels and then turn it into grip. Daniel explained to me that the carbon layup allows Canyon to optimize the rigidity points of the frame to get achieve their desired behavior. The material choice is not just a matter of weight, but an integral part of the whole project.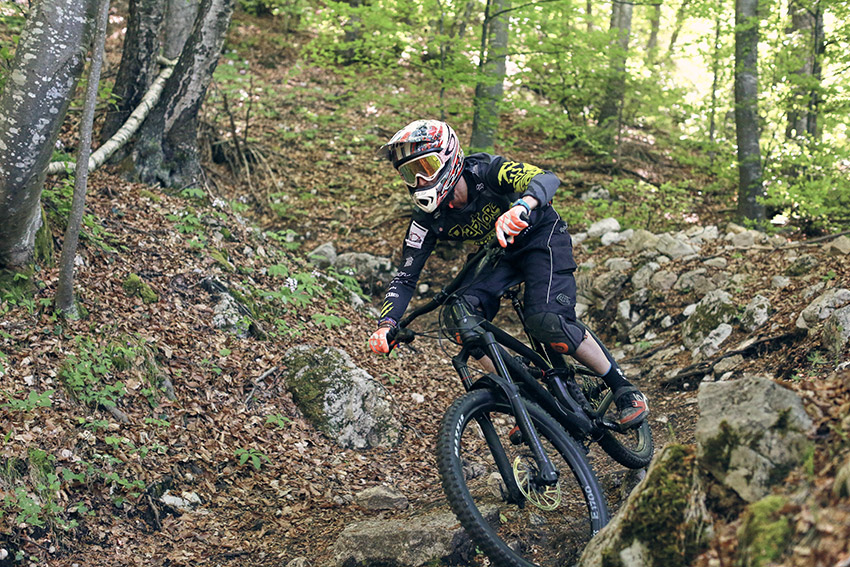 The trail that we rode was long and I could feel fatigue in my arms. The suspension was not tuned precisely for me so I had to carefully slow my pace on the rougher sections. I felt a slightly dry behavior of the linkage on less pronounced bumps.
The last section consists of high rock steps on very tight hairpins. Not exactly my favorite terrain, but in this case the bike helped me get through it without much worry.
I asked Daniel where he starts with new bike projects and he explained that it all begins with geometry. Defining the geometry of a frame means transforming desired behaviors to numbers and dimensions that, when combined, define the character of the bike.
The desire at the beginning of the project was, to have a multi-purpose bike that allows riders to ride everything (in the gravity field) well. I believe that goal has been achieved.
If found the Torque a really good looking bike, with clean angular lines that evoke speed. The black color that enhances them and the visible carbon on the top tube make it look really tough.
An intelligent internal cable system hides cables in a "secret compartment" that is easy to access. If you have ever tried to deal with other internal systems you know how annoying it often is to replace a braking system on a bike with internal cable routing.
I recommend this bike to anyone looking for a machine that is fun in virtually every situation. From enduro to bike park days, from flow to rock gardens. Whether you choose to pedal or shuttle, this bike is ready. On the DH or Enduro course, Canyon Torque is ready.
I can not wait to take this bike for the long-term test ... It's UNRULY!
Discover all models on www.canyon.com